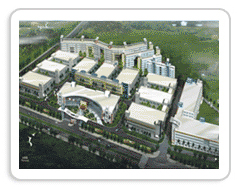 GBP Battery Co., Ltd. was established in 1998 and is one of the biggest manufacturers of   Batteries and Chargers in the world. GBP is a high-tech enterprise that provides integrated solutions of the design, manufacture and assembly of rechargeable batteries and chargers.
GBP possess its own unique and patented lithium polymer battery technology, which has proven to get recognition from world market.
Throughout our history, we have experienced consistent growth and honed our manufacturing management techniques. Consequently, we have an average monthly output in excess of 3,000,000 pieces.
We have both professional R&D and QA teams that ensure the high quality, excellent performance and safety, and completive price of our products. As we consider our customers to be our best partner in the development of our business, we strive to provide them with both satisfactory and extraordinary before and after sales service.
GBP has structured its operation to be the most flexible and effective so that we can exceed the expectations of our customers and become their best rechargeable battery solution provider. Our tenet is "Best Power Solution Leader; The Most Reliable Quality and Competitive Price," and we sincerely hope to establish business relationships with customers throughout the world.
With the development of human being, environmental protection issues come to more and more important, GBP devotes to offering green and environmental friendly energy solutions to the world. On July 2006Europestarts to implement the Directive on Restriction of Hazardous Substances (RoHS), GBP's battery products are completely qualified with this directive.
GBP Battery Group holds three divisions:
Lithium polymer battery division
Specialized in the R&D, manufacture of lithium polymer rechargeable batteries, GBP polymer battery division aims to supply innovative polymer battery technology and solutions to satisfy all the standard or special technical and commercial demands.
Applications:
Bluetooth devices
Mp3/MP4
Cellular phone
PDA
Digital camera/camcorder
Notebook
All kinds of small portable devices.
Lithium EV battery division
Specialized in the R&D, manufacture of high power lithium polymer & lithium ion rechargeable batteries used in Electrical Vehicles., GBP EV battery division aims to supply innovative lithium polymer & lithium ion battery technology and solutions to be used on large portable devices.
Applications:
Electric bicycle/scooter
Hybrid vehicle
Miner lamp
Golf trolley
Radio and Communication system
All kinds of large portable devices requiring high power capability.
Battery accessory division
Specialized in the R&D, manufacture of battery accessories including Chargers & PCM(BMS) & Casing, etc, GBP battery accessory division aims to supply high reliable and high efficiency battery management module technology and charging solutions to be assembled with rechargeable batteries.